Caregiver Solutions can help
Are you caring for an older adult so they can remain safe at home?
Are you providing full-time care for your grandchildren and unsure of the resources available?
Do you need help with behavioral health care, legal or estate planning, healthcare, or education?
Are you taking care of someone with a disability or chronic illness who needs assistance with daily activities of living such as meal preparation, light housekeeping, and bathing?

Our Caregiver Solutions program provides support you can depend on

Our caregiver advisors understand the stress and complexities of managing a family member's care in the home. We can provide the support you need to keep your loved one safe and healthy at home while helping you balance home and work life.
Our advisors will help you enroll in our Caregiver Solutions program, provide a thorough assessment of your specific caregiving situation, and ensure that you receive services and support that are 100% focused on your individual needs.
Caregiver Solutions
Our Caregiver Solutions program is designed to support your unique caregiving journey, whether you're caring for a spouse or parent, you're a grandparent caring for a grandchild or you're among the sandwich generation that cares for both aging parents and your own children.  
 
Caregiver Solutions empowers you with valuable information, resources, services, and support to help you provide exceptional care while taking care of your own wellbeing. Let our caregiver program advisors enroll you in Caregiver Solutions. They will connect you with services and supports based on your specific caregiving needs and preferences.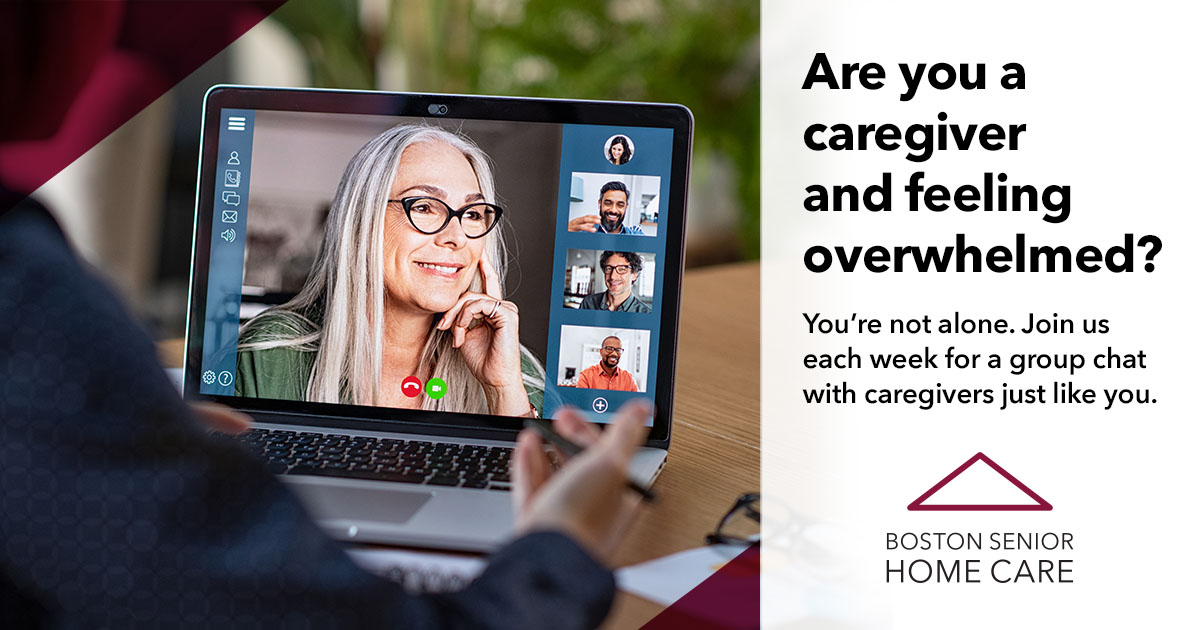 Caregiver Support Group
If you, or someone you know, would like to talk with other caregivers about how to take better care of loved ones – and yourself! – and learn about caregiving resources, come join Boston Senior Home Care's Caregiver Support group! We offer three virtual support groups each week, including one evening group.
Caregiver Support Group schedule: Mondays (9-10 AM), Thursdays (12-1 PM), and Tuesdays (7-8 PM).

Types of caregiving services
Caregiving assessments and planning
In-home services and supports
Learn about coping skills and resources at our weekly online caregiver support groups
Caregiving education and training including falls prevention, mental health assessments, and social engagement strategies
Help with legal documents with referrals to elder law offices
Mental health and substance use counseling with referrals to behavioral health specialists
Occasional relief from caregiving with referrals to Adult Day Health programs, respite care, and companion services
Education and training on caring for an older adult at home, including those with dementia
Scholarships for after-school programs, assistive technology, and adaptive equipment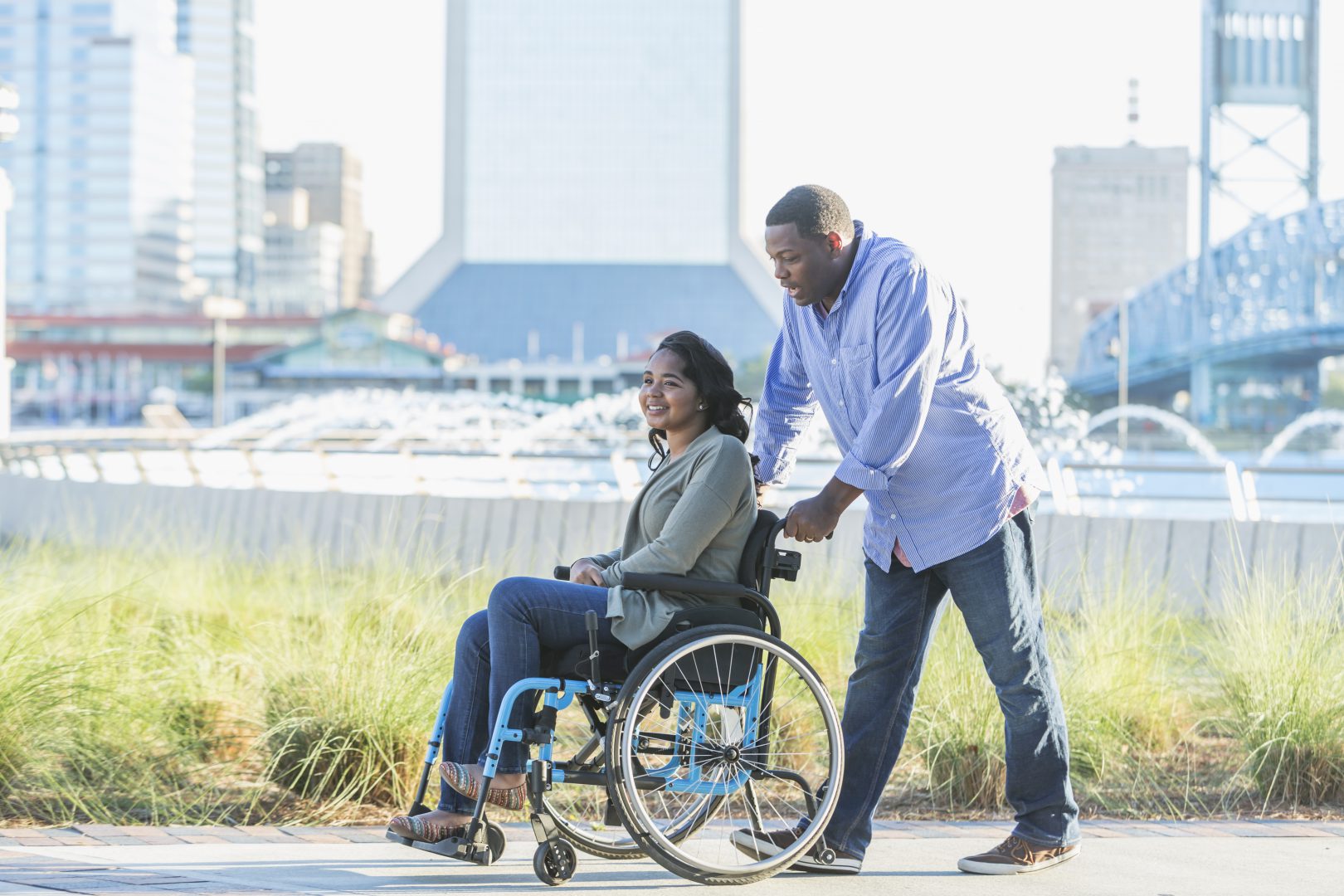 Adult Family Care Program (AFC)
If you provide full-time care to someone who is unable to live alone due to a chronic illness or disability and receives MassHealth, you may be eligible to participate in our Adult Family Care (AFC) program and receive financial assistance. 
Our AFC program is designed to help you and your care partner thrive together in a shared living environment. Our dedicated AFC nurses and case managers provide in-home education and training. They will also coordinate social services such as Adult Day Health programs and respite care as well as caregiver support groups and one-on-one counseling. 
Download a Caregiving Guide