Embracing the Holiday Season: Cherishing Time with Loved Ones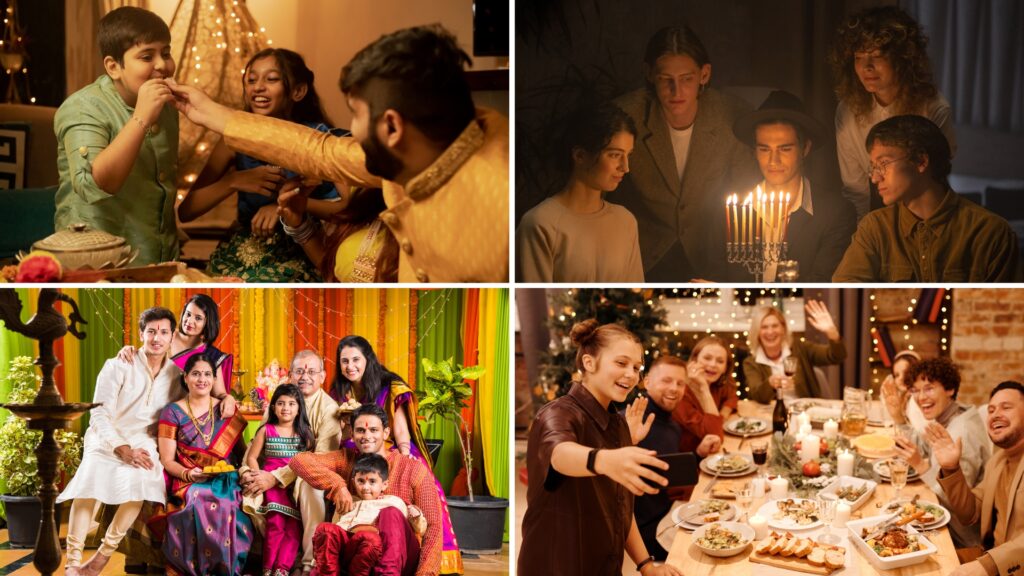 As we enter the final months of the year, the upcoming holiday season brings about a sense of gratitude and reflection. It's a time to forge lasting memories, cherish moments spent with others, and celebrate longstanding traditions. In this blog post, we explore ways to spend quality time with loved ones during the holidays.
Here are five simple strategies to create sincere and heartfelt holiday memories with family and friends:
Set the mood
Play your favorite holiday tunes. Sharing music with others can spark happy memories and help relieve stress. There's nothing like a classic holiday tune coming on to lift your spirits.  

Decorate together
Decorating is an excellent opportunity to spend quality time with others. If the person you're caring for has treasured holiday decorations, be sure to use them. Discuss each piece as you take it out of storage and ask where they prefer certain decorations to be placed. Prioritize their favorite items by putting them where they can be seen and appreciated the most. Just be sure to decorate in a way that doesn't pose any potential safety hazards. 

Prioritize holiday favorites
Ask what traditions or treats they look forward to the most each holiday season and focus on making those things happen to the best of your ability. Sharing special moments can bring a sense of contentment and cheerfulness into your life and can be a source of comfort. 

Reminisce
Encourage your loved one to tell stories of the past. Sharing memories with others can provide an opportunity for laughter and a feeling of being connected. Another great way to reminisce is to go through photo albums and talk about the years gone by.

Simplify holiday meals
Reducing your workload on the day of holiday events can help you and your loved ones appreciate these gatherings more. Instead of making a large meal from scratch, focus on preparing only a few favorite recipes and using premade dishes to round out the meal. It can also help to split up the grocery shopping and cooking among other family members and guests.
By embracing the holiday season, and spending quality time with loved ones, you can start the new year with a renewed sense of joy and purpose. Remember, Boston Senior Home Care's Caregiver Solutions program is available to support you every step of the way. For more information and to enroll in the program, click HERE.